Sony Ericsson Xperia X10 To Get Android 2.3 Gingerbread This Summer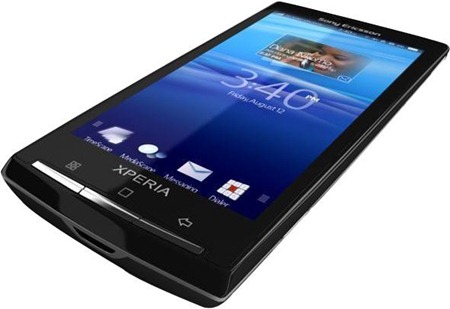 Shocked!!! Yes it may become real. Sony Ericsson has just announced on its blog that it will treat Android 2.3 Gingerbread to the Xperia X10 handsets at the end of Q2 or early Q3 this year (summer time), exclusive for non-carrier-branded devices, with carrier updates coming on a individual basis. Xperia X10 is the first Android handset to release from Sony Ericsson.
Back in January, Sony Ericsson UK made the Xperia X10 handsets' owners dumb by saying that there will be no more Android updates for the Xperia X10 family beyond Android 2.1 Eclair. "We have listened to our consumers," SE's Rikard Skogberg noted in the post announcing the update. Theer won't be over-the-air (OTI) update, users have to connect their X10 handsets to a PC.
The recently announced Sony Ericsson Xperia Arc, Play, Neo and Pro handsets will be shipped with Gingerbread on the board
Android 2.3 Gingerbread treatment for the X10 will drop off some features – The camera app will get the standard Gingerbread UI, face recognition and the smile shutter will be gone, Mediascape will be replaced by the newest Sony Ericsson Android media widgets. The handset's restore and backup apps also will be lost. Xperia X10 Mini, Mini Pro, and X8 handsets wont be upgrading to Gingerbread OS.